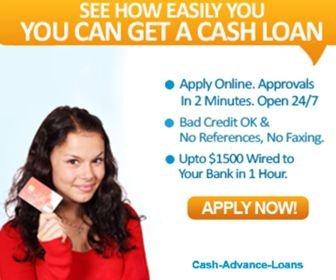 Small Business Loans
Finding the right small business loan for your business is what we are all about.
Starting a business is no small undertaking. It requires focus, determination, hard work and, of course, money.
If you are fortunate enough to have the funds you need to begin your business, congratulations!
For the vast majority, however, financial assistance will be necessary to get things up and running.
There are several routes to choose from regarding financing, but one of the most popular is the
Small business loans
A small business loan is a loan guaranteed by the SBA (Small Business Association) with a fixed interest rate for a certain term. They are used specifically for business expenses and are issued by participating lenders, usually banks or credit unions. There are often less restrictions on this type of loan, so it can be used for whatever needs you have in starting or expanding your business.
It will be up to you to determine which type of financing is right for your business, but the small business loan does have many advantages. If you are interested in this type of assistance, these are some of the advantages a small business loan offers:
Lower Interest Rates
If you've ever financed any major purchase, like a house or a car, you know that the interest rate on that loan is crucial. This is what determines the total you will be paying out of pocket for the funds. In a loan of this type, a difference as little as .25% can equate to thousands of dollars more that you will have to repay.
Fortunately, small business loans have one of the lowest, if not the lowest, rates among all types of loans. It will depend, of course, on your credit rating and other qualifications, but overall, you will not find available capital for your business for any less than with a small business loan.
Flexible Terms
While a low interest rate is a huge advantage when taking out a loan, it won't do you much good if the term of…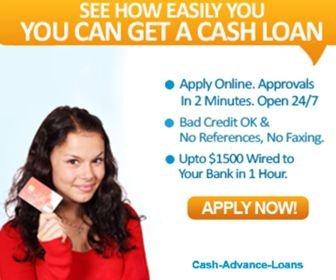 your loan is so short that it's difficult to make the payments. You could end up with more of a financial burden than before you had the loan, defeating the purpose of it altogether.
Small business loans, however, offer much longer term lengths, sometimes as long as 25 years, depending on the purpose of the loan. This eases the repayment pressure tremendously, especially for a new business just starting out. It also allows you to conserve cash on hand and plan your business expenses more strategically.
Lower Down Payments
A small business loan typically requires less of a down payment than other traditional loans. You may need up to a 30% down payment for other types of loans, which can be a challenge to come up with for a small business.
Often a small business loan down payment is as low as 10-20%. The rate will depend on factors such as the purpose of the loan, the amount you are borrowing, and your credit rating and financial profile. For a larger loan, however, the difference between a 10% down payment and 30% is huge, particularly for a new business with limited cash availability. The money you retain can be used to invest back in your business instead of being tied up in a loan.
Convenience
If you receive your small business loan from a bank, particularly a local bank that you are familiar with, there is the added advantage of convenience. The bank will be accessible for you to make payments, ask questions and, if necessary, settle any issues you may have.
If it is a bank you've done business with before, it is helpful to be able to know its policies, business hours and what services are available before you take out your loan. It can give you greater peace of mind to conduct business with a local, familiar place than with a faceless, far-away company.
Tax Benefits
A bit of good news for tax season: the interest on your small business loan is tax-deductible. As long as you are using the funds you receive from your small business loan exclusively for your business (which, of course, you will), then it is considered a business expense and is deductible. Any bit of help in the area of taxes is always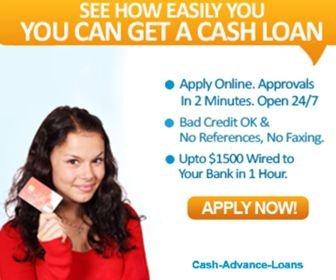 advantageous.
Usage Flexibility
Speaking of the use of your loan, a great feature of the small business loan is the flexibility in which it can be used. Obviously, the funds must be used for business purposes, but the ones you choose are completely at your discretion. This is helpful when, say, unexpected expenses arise or there is a change in your circumstances or business plan. Life seldom goes completely as planned and having some flexibility in your finances can be a very welcome benefit.
Get Started Right Away
While some folks may not like the idea of initially borrowing money to start or upgrade a business, doing so will enable you to begin right away. If you wait until you've saved the money in order to start your business, however admirable that may be, you may be waiting a very long time. It can take many years to be able to save the money necessary to launch a business and in the meantime, circumstances may change, such as health or relationships, the economy could change, or your desires may change. You may find that once you finally have the funds you need, you no longer have the drive or desire to start that particular business. With a small business loan, you can get your business up and running when the time is right.
A small business loan offers many advantages for those setting out on their first business venture, or for more established businesses that maybe are expanding or upgrading their services. Flexibility, lower interest rates and more favorable terms make these loans very attractive to those in need of extra funds. Ultimately, of course, it will be up to you to decide whether a small business loan is a good fit for you and your current situation. Borrowing a significant amount of money is no small decision and must be weighed very carefully.
Being informed, however, is the first step to making good decisions that will benefit you and your business today and in the years to come. Your business is your future – investing well today will help you to reap better benefits tomorrow. Grow your business thru a small business loan. In scandinavia you can get something called a kassekreditt uten sikkerhet